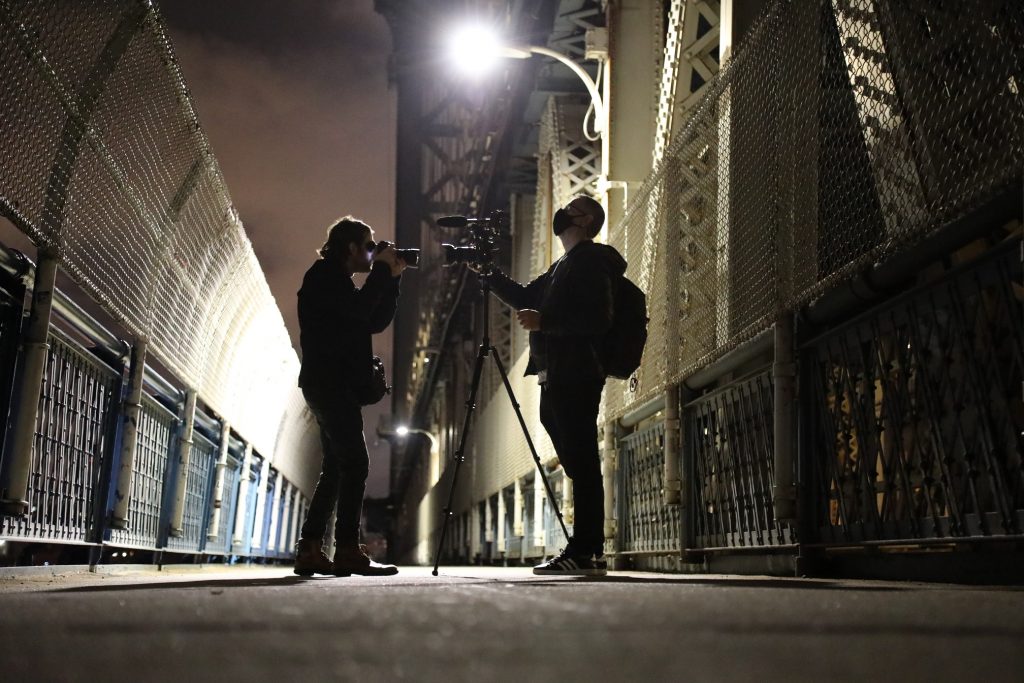 "Artsanity" is a short film that sprang from dwelling on uncertainty during the early stages of Covid-19 pandemic. I was thinking how to keep my mind straight and I decided to photograph the metamorphosis of NYC almost every night, starting at midnight, as part of my own salvation. Those long nights spent on the deserted streets of NYC, led me to "Artsanity" film project.
Logline:
While in lockdown in New York City, a photographer slowly falls prey to the prison of his own mind.
Film is currently in post production.
I am fortunate of the strong support of unique and talented people without whom I would not be able to start this project:
Actors:
Jimmy Dalton, @jimstagram666
Arselajda Buraku @arselajdaburaku
Joe Leone @jonwilkesfotobooth
Production & Costume Designer – Marija Plavsic Kostic @_marijapkdesign
Writer, Director & Cinematographer
Aleksandar Kostic
Co-writer – Joe Leone
Produced by Kostic Films LLC
'Parallel Dreams' Short Film is in the post-production directed by

The short film 'Storefront Diva' is a collage assembled from a 4-hour